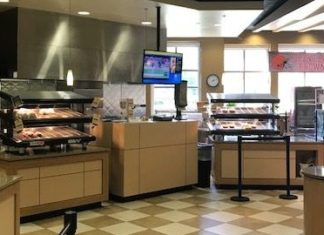 This year, hungry students may have noticed some stations were moved around, new plates and cups, and some new products added. But the most discussed change might be the price increase on certain foods, particularly at the burger station.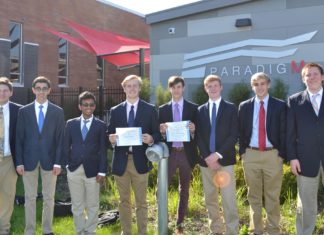 On Saturday Oct. 14th seven Ignatius DeleCats celebrated the official closing of Mentor High School's Model United Nations Crisis Conference (MHSMUNII). Starting on Friday Oct. 13 at 9 am this conference lasted until 3 pm Saturday. The two days were filled with action packed, non-stop chaos.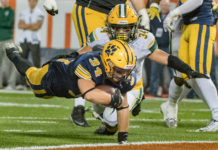 With several returning starting seniors, the team brings both talent and experience, including legendary Coach Chuck Kyle '69 who is now entering his 35th year as head coach of the football program.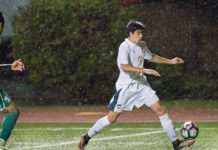 Becoming 8 time back to back to back to back state champions is no easy task. But that is exactly what this year's soccer cats have in mind.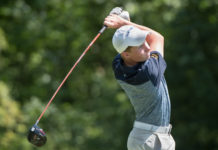 "I think we have a nice mix of seasoned players along with younger guys that can make us a real state contender."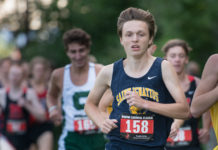 After last year's top 10 finish at the State Tournament, the Wildcats are looking forward to another year to compete for a state championship. With new members adding depth to the team, the future is very promising.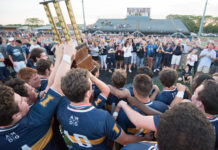 The 2016-2017 season for the Saint Ignatius Rugby team can be seen as nothing short of a roller coaster ride. After dropping two pivotal games to Archbishop Moeller and Penn towards the end of the season, the team was forced to reexamine their identity.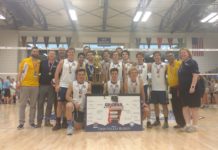 The Volleyball team gained the first title in program history on Sunday afternoon at Capital University in Columbus. The team played their hardest and continued to push through the tournament to gain the ultimate victory.