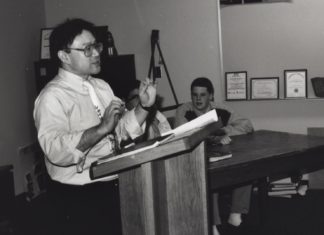 Luke Van de Walle interviews Mr. Rich Fujimoto '66 on what it was like to be one of the first students of color at the school in the 60's.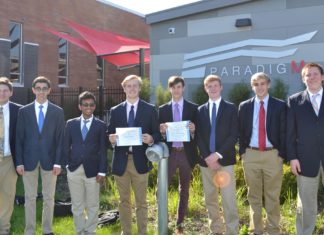 On Saturday Oct. 14th seven Ignatius DeleCats celebrated the official closing of Mentor High School's Model United Nations Crisis Conference (MHSMUNII). Starting on Friday Oct. 13 at 9 am this conference lasted until 3 pm Saturday. The two days were filled with action packed, non-stop chaos.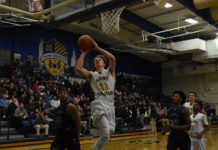 The Falcons put up a fight for three quarters of basketball until the Wildcat's went on an 11-3 run to open up the 4th quarter and pulled away to a 51-40 victory to seal off a successful home opener.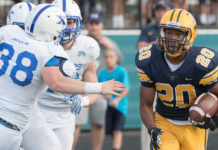 It is sad how the season unfortunately ended earlier than the Football Cats expected, losing to the Mentor Cardinals in the Regional Final game. This season was full of hard work, determination, victories, and memories that will last a lifetime.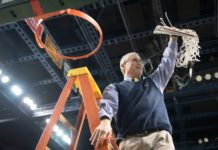 On Saturday Dec 2, Ignatius hoops will take the floor and begin their 2017-18 campaign.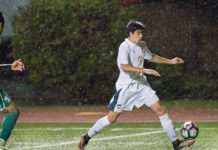 When first tossing on their warm ups for this years upcoming season, the Saint Ignatius Soccer team wore a crest topped with eight stars. Those eights stars, representing each of the State Championships won in the last fifteen years, set a precedent in soccer around the state and the nation.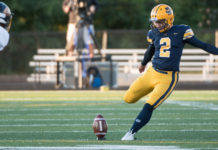 The top scorer in this year's Wildcat football season wasn't a WR, RB, or QB. It was the kicker.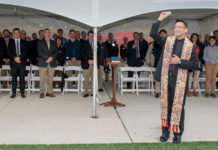 The wait was over; Kyle and McLaughlin Fields were now officially opened to the students of Saint Ignatius and the citizens of Cleveland.