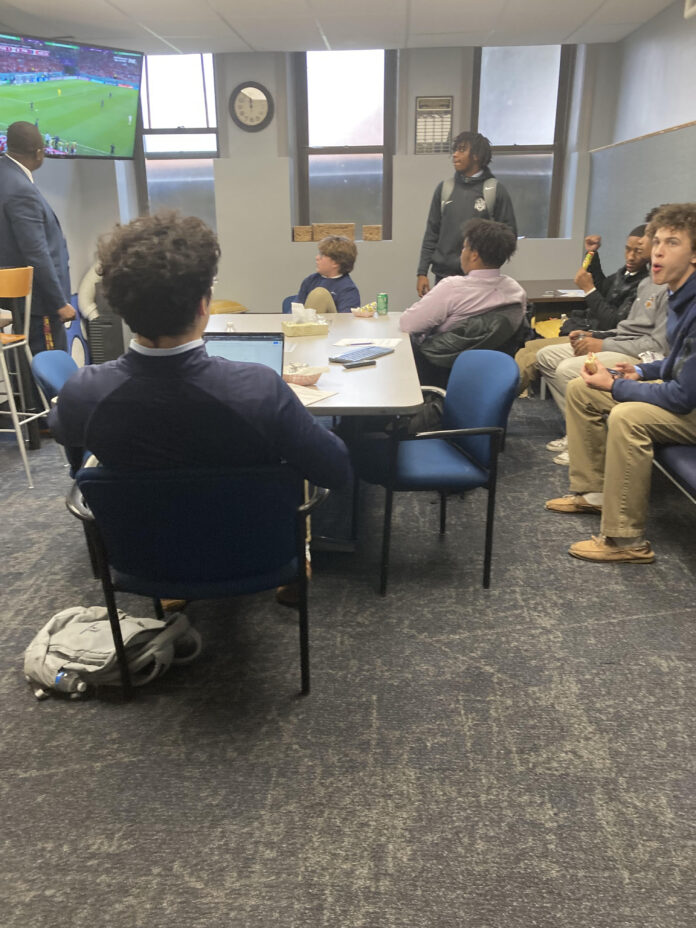 by Malachi Smith '25
First, I would like to thank everyone for filling out the survey "Is the Saint Ignatius High School Community Divided by Race?" This survey stems from an observation I have consistently had when walking into places like Rade Dining Hall. I would see one table of Black kids and every other table filled with White kids. This observation compelled me to challenge my peers with the question.
The survey aimed to measure if the Ignatius community is aware that it appears we are divided by race. The fraction of no responses to yes responses on the survey was 60 to 40 percent. The survey asked anonymous participants to identify their race. As expected from the current state of the Ignatius community, the majority of the responses are from people who identify as White. Arguments that support the claim that we are not separated revolve around the belief that people of color (POC) tend to gravitate toward people that have similar backgrounds and experiences in life because of one's race, which is correct, but no further questions have explored why this happens, especially for POC individuals attending Saint Ignatius High School. 
One factor of our separation in race is the lack of racial diversity within the school. With the recent years of growing minority enrollment reaching 24% of the school's students recently, one could claim that this is the most diverse Ignatius has ever been, yet we still see separation within the school like in the lunch room or other places outside the Multicultural Room. The Multicultural Room is viewed by the community as just a room for POC. The room is a way for people of different cultures to connect in a safe and comfortable space so each student can willingly and effectively be Men for Others outside the room. Ultimately, the separation of race is occurring because of the level of knowledge about POC experiences within the community. 
The first major step to bridging the gap of separation in our school is to participate in the ongoing multicultural events. If the Ignatius community can expand their knowledge of POC experiences, Saint Ignatius High School as a whole can better follow part of its mission statement by being Open to Growth and Intellectually Competent. Then, we as an Ignatius student body will start to see that we no longer have to ask questions like, "Is the St. Ignatius High School community divided by race?" Instead, we will already be living out the Ignatian tradition of being Men for Others.