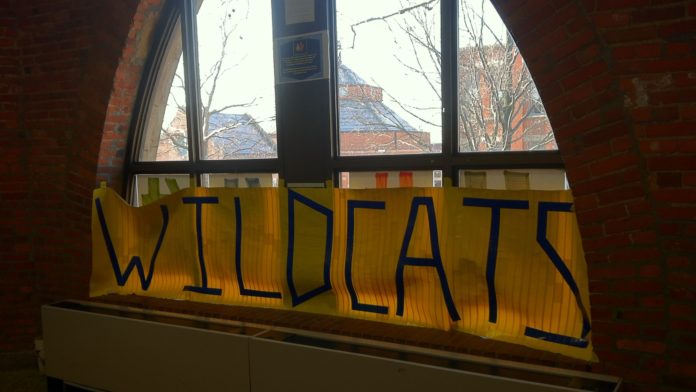 By PATRICK FRANCIS '19
School is back in session. After what seems to be a week long Summer break, we are back in Ohio City, attending the greatest high school on the planet. What makes St. Ignatius so great though is the hard work and dedication that all of our students put into their work. Some people shine in the classroom, and this is where their work is best, others show it on stage, and some show it on the field, or with their team. It is finally time for sports to start again, and we cannot wait. Between cross country, football, soccer, and our golf team, we are looking forward to a great season of sports.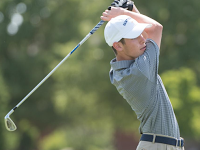 Starting out with football, we have a good chance of making it pretty far this year. After talking to some of the players, they are ready for whatever their schedule may bring them. On Saturday, August 25th the football cats lost to Archbishop Hoban 21-14. Though we lost, positive things are to be said about the game. People said that they are looking forward to next week's game against Mentor, which will be a great game for everyone.
Another aspect that makes Ignatius great is the fact we all care about our sporting teams so much. One way we can show our school spirit is by showing up to the games. Themes are always given by the St. Ignatius High School Spirit (@Ignatiusspirit) on Twitter. The games also encourage kids to show off school spirit and have fun with classmates.
Besides our football team, our Soccer team is also going to have a great season by what people are saying (and the games they are winning). The Ignatius soccer team brought home the Jesuit Cup once again, defeating St. Xavier 6-2 reclaiming the title. Last year, we lost the cup to the same team, but this was obviously not the case this time around. So far the soccer team is having a great season with games against Solon, St. Xavier (KY), and St. Eds in the near future.
Cross Country is also crushing this school year! With hopes of taking home the state championship in all the runner's minds, they are definitely on the right path of something great. The XC team competed at GlenOak, and having some awesome scores. Nick Saul (senior) took 3rd place with a personal record of 16:16. Great scores also came from Andrew Biehl, Nate Soria, and Steve Zucca. The team ended up taking 2nd place to Hoban with a score of 76-65. Hoban, who is top in the state, definitely has some worrying to do.
Last but not least, our St. Ignatius golf team is also doing pretty well this year. It is not often with Ignatius sports that a freshman can be such an asset to varsity teams, but Topher Reed is defying this. He has been having amazing scores in the 60's and low 70's in all matches and tournaments. The team is also doing well as a whole. At a tournament hosted by Gilmour Academy, the Wildcats took 3rd places, and had a solid performance from everyone.
The St. Ignatius High School sports teams are all excited and ready for their seasons this Fall. As you may know, all these teams have been working hard all Summer and are now are just enjoying the benefits of their hard work at practices. Do not forget to check out these teams schedules, because they are playing some of the best teams around. Games are always happening and are a great way to be with friends and your fellow classmates. So good luck to all of our Fall sports teams and to all the students, go out on the weekends and go to a game!