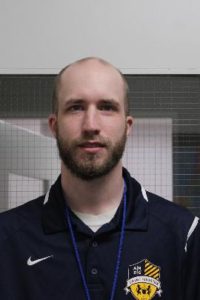 Position/title: Lead AV IT Support Technician
Years of experience: The avergeage of a freshman minus 2.
Previous place of employment: St. Edward High School
What drew you to the Saint Ignatius community: A livable wage to do a job in my field of expertise (Academic IT). Sounds simple but that's harder to find than you might think.
Initial impressions: Don't have any. Initial impressions are too similar to assumptions for my taste.
Hobbies/interests: Taking my awesome up to 11. You heard right. It goes to 11.
What is one thing students should know about you: I don't often take things seriously unless I absolutely have to so if I put my serious face on around you, that would be a bad time to trifle with me.