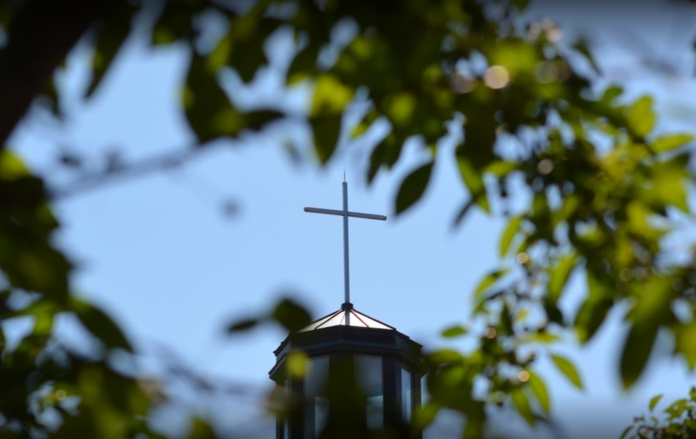 By Bryce Whittier '24
It is a tradition of the Christian Action Team (CAT), Saint Ignatius High School's community service organization to hold an annual State of the CAT meeting around the time of the State of the Union, with upwards of one hundred attendees to review the last year of service, recognize seniors for their work, and celebrate both with pizza and a mystery drink. 
This year the State of the Union, and hence the State of the CAT both did not happen because a new president was just inaugurated, but in a year that has been challenging for many extracurricular groups, members of the community may be wondering what state the group is in. Mr. Connor Walters '09, who works at Saint Ignatius in communications, knows from his first-hand experience helping to run CAT.
In terms of the CAT programs, Mr. Walters shares information about how they have fared with COVID restrictions saying, "Arrupe programs have continued over Zoom. Labre has not missed a week. Pallbearers have been able to serve funerals." Mr. Walters said, "The Gonzaga Society continues to pray for the sick every week. The Christmas Food Drive delivered to 700 families–even while we were operating in Distance Learning! Spring Into Action is right around the corner. CAT has remained strong."
But despite Mr. Walter's optimistic outlook on the overall work of the group, he does recognize that COVID has prevented student participation in several service initiatives from taking place as it did before the pandemic affirming that, "COVID restrictions have lessened the number of students allowed for some initiatives, like Labre and Pallbearers." Mr. Walters said, "Because of the health concerns of our Friends with L'Arche brothers and sisters, we have not been able to do our monthly visits. Furthermore, the West Side Catholic Center has not been open for sit-down meals, and so our St. Monica Monday Night Meal has not been able to happen each month."
This year's A/B schedule has made it tough for some students to be able to participate in extracurriculars. When asked about student participation, Mr. Walters detailed how he felt participation has fared due to the A/B schedule. "Sometimes, at weekly CAT meetings, it has felt like fewer students are attending–but when I remember that only half the student body is on campus at any given time, the total numbers in attendance seems pretty close to normal," Mr. Walters said.
With the end of the year rapidly approaching and the change to the new schedule starting March 15th, Mr. Walter shared how he felt the CAT would fare in this new schedule. "I expect that more students will gradually be allowed to participate in Labre and Pallbearers," Mr. Walters said. "The Arrupe Summer Program will happen in-person again–and we will have more opportunities for students to participate, especially students who missed out on in-person service during Sophomore Service this year. We will also return to one CAT meeting a week, on the traditional Thursday afternoons."
With an end to the pandemic in sight, the state of the CAT will undoubtedly grow stronger as they increasingly become able to continue, resume and increase the great work they do for the community.