BY JUSTIN ADLER '18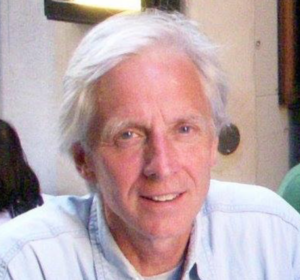 After holding administrative positions at Rocky River and Bay Village High Schools, Mr. Alan Wilhelms comes to St. Ignatius High School as a consultant for the international cultural and academic studies programs. However, he is no stranger to the school, as he previously worked twenty years as an assistant principal of academics as well as a history teacher. His new job requires of him to put forth recommendations and suggestions towards improving our global studies program.
Despite only working at his new position for a few short months, Mr. Wilhelms is already looking toward the future. He sees his work as a chance to organize, promote, and possibly increase our international studies opportunities. Additionally, he hopes to not only help make students consciously aware of the various study opportunities the schools offer but also of the many issues that exist throughout the world. When asked about what fuels his interest for world travel, Mr. Wilhelms said, "The biggest thing I am interested in is the nexus of art, history, and geography. Where they all come together, in that spot, is what I am interested in."
His love for travel has drawn him to various parts of the world, and he has taken thirty one educational trips. He has taken many of these trips with close friend and beloved world history teacher of Ignatius students, Mr. Michael Howard, and they are continually inspired by the many historical sights the world has to offer.
In the coming years, Mr. Wilhelm hopes to visit the historical sites on the World Heritage List named by the World Heritage Conventions of the United Nations. This desire, along with his motivation to promote our global studies program, paves the way for several exciting possibilities for our students.