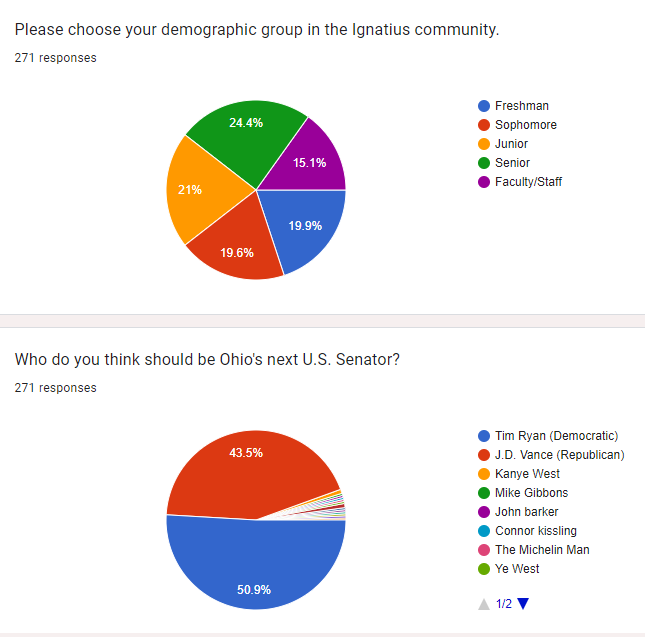 by The Eye Staff
While J.D. Vance (R) won the open U.S. Senate seat in Ohio 53.3% of the vote, the results of the Saint Ignatius poll came out quite a bit differently.  Here is the full breakdown:
The breakdown for poll respondents was: Freshmen 19.9%, Sophomores 19.6%, Juniors 21%, Seniors 24.4%, Faculty/Staff 15.1%.
The candidate selection breakdown was: Tim Ryan (D) 50.9%, J.D. Vance 43.5%.
There were also some notable write-in candidates: Kanye West, Kanye, Ye West, Kanye west (someone needs to talk to the English Department), Isaac Dweh, Mike Gibbons, John Barker '87, Connor Kissling '23, The Michelin Man, J.D. Vance (freshmen can't read directions), Jon Jarc '93, Super Sussy Amongi, Naji El-Hayek '23.
Thank you to everyone who participated in the poll.  Look for a more thorough election breakdown in the next issue of The Eye.