By Darien Kulchytsky '21
Location, location, location. The most important part of success in business. The Ohio City Plaza Project takes this to heart with its construction of a 10-story mixed use development. According to Homa Bash, a reporter for News 5 Cleveland, the new complex will include "250 apartments and 75,000 square feet of retail space." The best part: it's within walking distance from the West Side Market, Ohio City restaurants, and the RTA Red Line Station, making the area very convenient for future residents.
The project is being built across the street from the West Side Market, where a strip mall called Market Plaza used to exist. Construction has already begun, with the concrete frame for the elevator visible from Saint Ignatius. It is important to note that the whole building will be constructed with wood. When completed, the complex will be the tallest mass timber building in the US. 
The official name for the project is "INTRO". The idea is to introduce something new to the historic Ohio City, and create housing and businesses easily accessible to downtown life. According to WKYC Studios, the complex will even feature a new apartment concept called the "micro-apartment." This type of housing is small, efficient and modern, bound to attract the younger generation of business workers.
So how does this impact Ignatius? Well, for one, it will definitely mean more traffic on Lorain and West 25th Street (yay!). That being said, the people traffic on the sidewalks multiply in tandem with the new apartments. A concrete pro of the complex will be the new food options and a small park for passersby. Most importantly, it will add modernity to the beautiful Ohio City, and will hopefully boost its popularity. The project will be completed in 2022, so look out for the rising structure as you cross the street!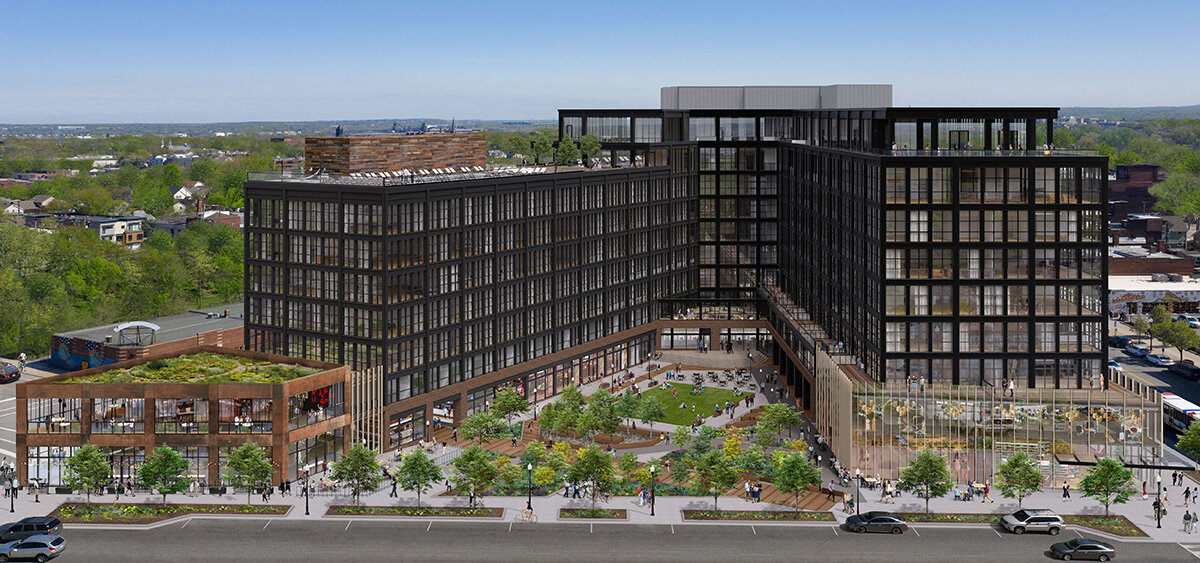 Photo courtesy of Cleveland Building and Construction Trades Council