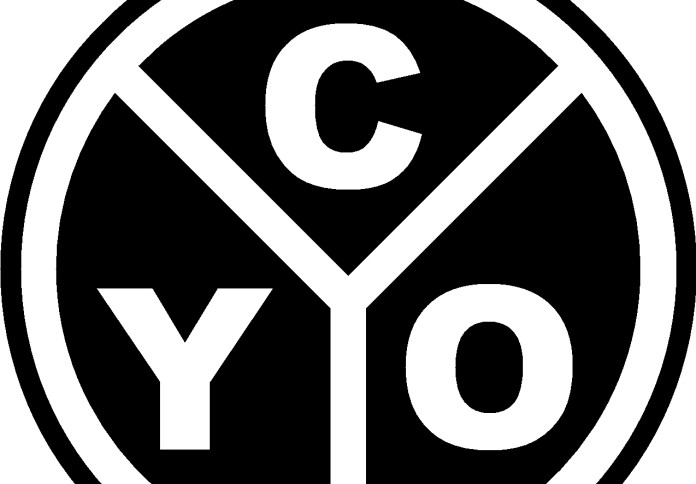 By Will Shepard '19

Week Two is in the books and if you believe that your team deserves a spot on this list, please email me at wshepard19@student.ignatius.edu and give me some reasons on why you deserve a spot.

10
Saint Thomas More (0-2)
Saint Thomas More had a tough loss this weekend to Saint Luke, losing by a score of 38-33. Offense was once again hard to come by, scoring 25 and 33 in back to back weekends. If this team wants to stay on the Power Rankings they need to show that they have a offense that could score. Maybe all this team need is a break and they will get that as their next game is January 5th.

Saint Monica bounced back perfectly this week, winning 42-32 versus Assumption. Vinnie Doran dropped 15 points and Juanye Thornton provided a solid 10, giving Saint Monica a majority of their offense. Their defense was solid, and they go into the break at a .500 record. They face Saint Albert the Great after the holidays.

8
Saint Joseph and John (0-2)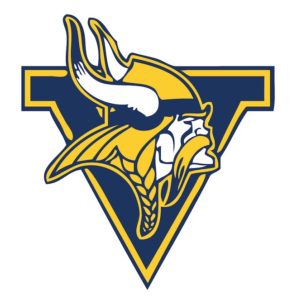 Saint Joseph and John lost a heartbreaker this week to Saint Angela Merici by a score of 74-71 in overtime. The game was ultimately decided by an Ethan Biacsi buzzer beater in overtime. Tim Zvoncheck led the Vikings with 22 points off of 6 threes. Missing Eddie Keck was a big loss for Joe's and John's, and they go into Christmas break losing two close games. Look for the Vikings to bounce back after the holidays.

7
Saint Angela Merici (1-1)
6
Saint Ignatius (Ranallo) (2-0)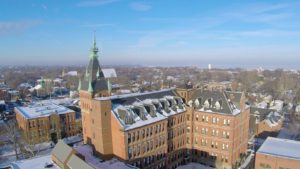 Saint Ignatius had a very solid win this week versus Saint Mary's. They won in a low scoring game 44-35. Their shooting ability proved to be key, as Saint Mary could not keep up. This team has tons of talent, as most of the players made the freshman team. Look for Saint Ignatius to have a statement win over the Saint Bridget Chargers next weekend.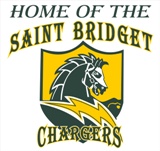 Saint Bridget barely pulled out a victory this weekend, beating Saint Mary of Avon by a score of 54-50. The game was very chippy from start to finish, as fouls were piling up for both teams. Nick Marsick led the Chargers, scoring 27 points, and Vinnie Riley providing them with some late game clutch free throws and a go ahead layup. The Chargers will face the number 6 team Saint Ignatius Ranallo over break in a tournament.

4
Saint Ignatius (Watters) (2-0)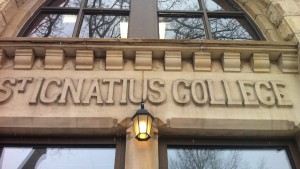 Defense, defense, defense. That was the motto this weekend for the fourth placed team, only allowing 14, yes 14, points. They scored 50 points and were led by MVP Candidate Jack Whelan. This team can body teams in the point, and this team showed that to Saint Joseph and John this weekend. The physicality of this team is one of the best in CYO, and you better hit the weightroom before you play them.

3
Saint Ignatius (Hartman) (1-1)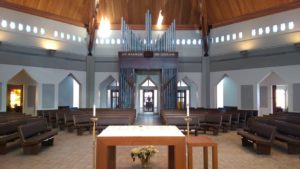 This Saint Ignatius team had a very rough weekend, losing to Saint Basil by a score of 50-42. Scoring was tough to come by this game, as they just could not get their offense going. This poor performance has dropped them one slot this week, and if they aren't careful in their next game versus Saint Mark, they could be on a free fall.


Moving up one spot this week is the most hated team out there, Gesu. Even without MVP candidate Lucas Tai this weekend, Gesu took care of business, beating Saint Mary of the Assumption 65-35. Led by John Carey and Dante Frabatta, Gesu was able to push the pace and easily handle Saint Mary. Going into the break, they sit at 2-0 and look to take over the top spot.
1
Saint Ignatius (Emery) (2-0)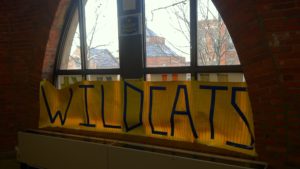 The top ranked team won once again this weekend, by a score of 87-58, bouncing back after a one point victory in week one. Saint Ignatius looked like the powerhouse every team is afraid of, controlling the game from start to finish. Ignatius pushed the tempo, scoring most of their points on fast breaks. Heading into the holidays, Ignatius is rolling, and the rest of CYO better watch out.

MVP Candidates:
Nick Marsick
Pat Russell
Tommy Eichenberg
Lucas Tai
Jack Whelan