By Bobby Gerome '21
The bowling team has the largest lineup that Saint Ignatius has seen in recent years. Seven new members have been added to the roster, (6 freshmen) making the depth chart consist of 15 bowlers.
Although it is true that a majority of the players are freshman or sophomores, the young bowlers have some promising upperclassmen to lead them, primarily senior Vinny Doran and team captain, Alex Gehrlein, also a senior. Doran is coming off an amazing junior year. He is projected to average in the 190's soon and on the end stretch in the early 200's. With this high scoring average the Cats will look to qualify for Districts or maybe even States.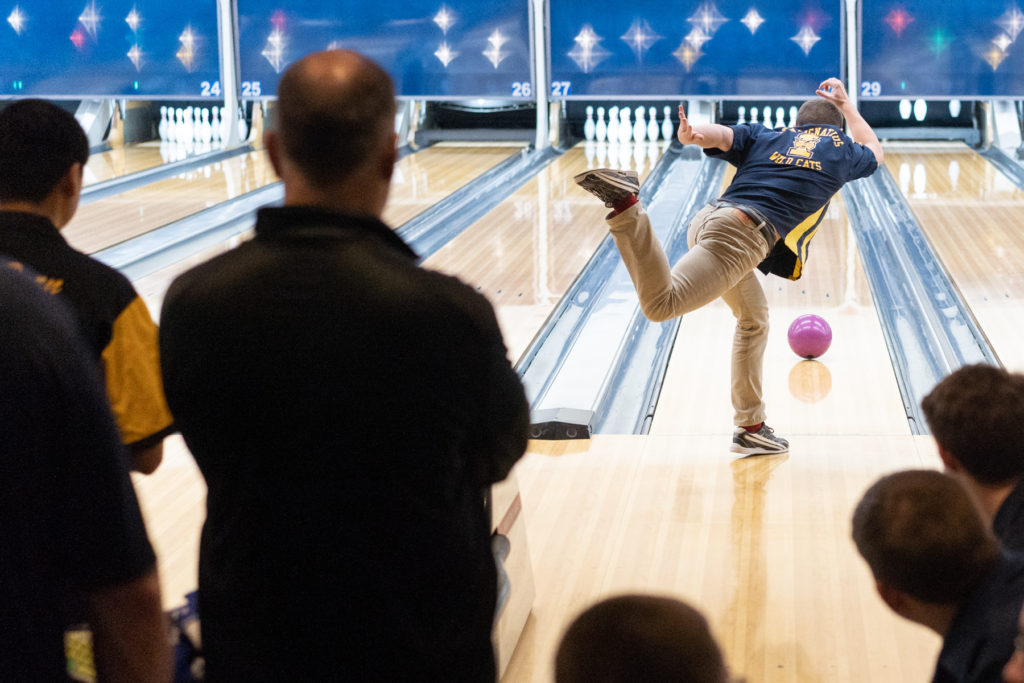 Alex Gehrlein has been on the team since his freshman year, and he has significantly improved the team with his great work ethic.
"I would say that we have a great lineup this year," Gehrlein said."The main concern with any year is getting the new players on to a higher skill level while balancing that with maintaining the older members' abilities. So far I'm really pleased. The new guys are doing better than I had hoped for, and the returning members are showing improvements as well. We still have a few kinks to work out, but with practice and now lifting, we're looking at a great season."
As of this article, the Wildcats are 2-2 on the year. Expect theWildcats to develop a great chemistry throughout the year. With the amount of young talent entering the program, it looks like there is a bright future in Wildcat bowling.