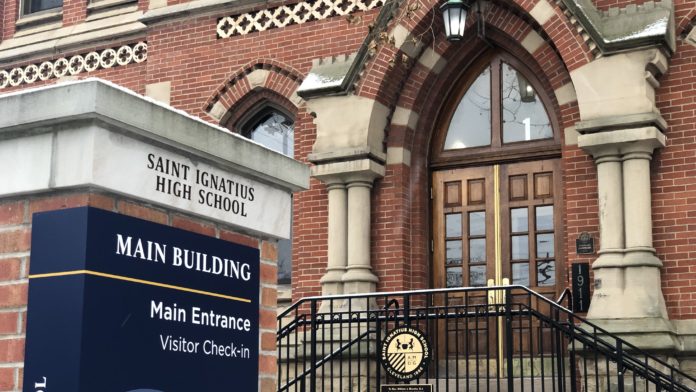 This week, we have Christmas in Our Community, which means we get to serve the less fortunate in our community and eat 10 times the serving size of Christmas cookies we should. Okay, maybe that last part is just me.
Here's the sports section and an update from Science Olympiad and Speech and Debate.
Hockey: The Wildcats bussed to Michigan and picked up two wins over Hartland (defending D2 stars champions) and Brighton (2X defending state champions). Friday, Michael Boehm and Alex Bilardo scored as the Cats beat Hartland 2-1. After trailing 3-0, the Cats came back to beat Brighton 4-3 in OT. Boehm (2nd goal and OT winner), Greg Langermeier, and Joey Trobenter scored. Benny Savarino picked up his 50th career win Friday. Cats head to Shady Side Academy for a two game set this weekend.
Bowling: The Wildcats felt the struggle this weekend. With juniors out of commission Saturday due to ACTs, the Wildcats struggled in league play, getting swept by Olmsted falls. Sunday the cats were back to the full 7, but fell short of placing at Nordonia High School's tournament. This weekend the cats continue league play Saturday, and will bowl in Padua's tournament Sunday.
Wrestling: The Wildcats competed at Independence high school this past weekend. Johnny Novak took 1st. Patrick McGraw took 2nd. Matthew Whipkey took 4th. The team took 16th out of 33.
Swimming/Diving: The Swimming and Diving team had a successful weekend as they hosted the Viking Invitational. Daemyen Haywood took second in the 100 free while Nicholas Hong got second in the 100 breast, the 200 free relay placed 4th, and the 400 free relay placed 5th. Meanwhile, Sophomore Tyler Hong swam at Junior Nationals in North Carolina. The team will face Upper Arlington and Columbus St. Charles this weekend.  
Basketball: The basketball team won against the Cleveland Heights Tigers this weekend 61-59. Kevin Davet had 11 points and Chase Toppin had 10.
Science Olympiad: The Science Olympiad team competed at Sylvania Northview on Saturday against 45 teams. Forensics – 4th Place (Tyler Cox, Andrew Passow), Herpetology – 6th Place (Sam Pike, Anthony Bogar). If anyone is interested in participating in Science Olympiad, go to room SC308 any day after school this week for information. 
Speech and Debate: The Speech and Debate team split and competed in two different tournaments this weekend. Congratulations to senior Prester Pickett II, who received his fourth bid to the State tournament at Poland High School on Sat and has automatically qualified to compete at States in March. Congratulations also to Alex and John Daoud, who finished fourth at Poland. The debaters competed at Vermilion, where Sam Navacruze and Matt Conway finished third and earned their first bid to the state tournament. Four bids means automatic qualification for States. Very good work by everybody.
Give me a second to think of something.

John Libertin 
Preview of the Preview of the Week: Check the actual email for details regarding the events below.
Monday: Jazz Ensemble/Steel Drum Ensemble performance (Breen 7pm)
Tuesday: Gonzaga Society meeting
Wednesday: Percussion Ensemble/Symphonic Band performance (Breen 7pm)
Thursday: College Counseling Brown Bag Lunch, A Cappella Christmas Concert (Breen 7pm)
Friday: Christmas in Our Community