By Matthew Kelly '22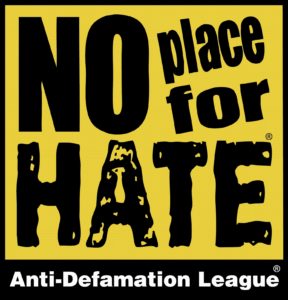 On Wednesday, October 24, the freshmen class gathered in the Sullivan Gymnasium to meet with a representative from the Anti-Defamation League. The Anti-Defamation League, or ADL, is a 105-year-old American organization whose purpose is to secure justice and fair treatment for all citizens, and to put an end to unjust and unfair discrimination against any sect or body of citizens.
The focus of the assembly was to teach the Class of 2022 about microaggressions, which are indirect, subtle, or unintentional discrimination against members of a marginalized group. Microaggressions cover a wide spectrum that includes, but are not limited to, gender, race, and sexual orientation. The freshmen saw a video of a few examples of common microaggressions, and concluded the meeting by each writing a way to actively fight against microaggressions on post-it notes which were to be displayed.
For the past three years, St. Ignatius has been active in an organization known as "No Place for Hate," which is run by the ADL. Mr. Jason Reed '95, former leader the director of diversity inclusion at Saint Ignatius, said, "The purpose of this program is to provide our school community with a framework for combating bias, bigotry, racism and hatred; leading to long-term solutions for creating and maintaining a safe and positive climate where acceptance and respect is the primary goal for all students, faculty and staff."
From October 23 to 25, students had the opportunity to sign the resolution of respect in the senior lounge. All students who were involved received a "No Place for Hate" sticker and button to show of f their participation. All these efforts, combined with many more, will contribute to St Ignatius continuing to be a welcoming and accepting place for all students.