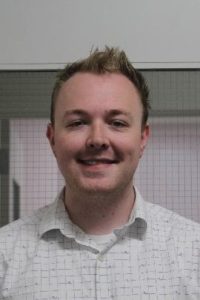 Position/title: English Teacher
Previous place of employment: Notre Dame College Prep (Niles, IL)
What drew you to the Saint Ignatius community: I believe that the Jesuits drew me back to Saint Ignatius. Ever since I graduated from SIHS, I didn't have too much exposure to Jesuit spirituality unless it was something that I did on my own. I'm happy to be back with a group of people who take their faith lives very seriously and who tirelessly work to make God known everywhere an in everyone.
Hobbies/interests: I love to travel and to explore Cleveland. This city and the surrounding area has so many cool things to do. I believe we are meant to consume the arts.
What is one thing students should know about you: I love Chipotle more than anyone else […] One of my crowning teaching moments happened at the beginning of this year when my freshmen were required to send an email to the owner of their favorite restaurants. Kevin Barry '22 sent an email to Chipotle's CEO and founder, Steve Ells, who replied with great thanks and admiration. I couldn't be more proud.