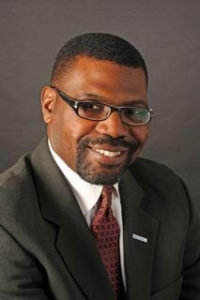 Position/title: Assistant Principal for Academics
Years of experience: 13
Previous place of employment: Los Angeles Loyola HS
What drew you to the Saint Ignatius community: Saint Ignatius represented an opportunity for me to return to my roots, while continuing my personal growth as an Ignatian educator. The physical look and structure of the school resembles Loyola, too. Initial impressions: My impressions are largely positive,and feel familiar. The community is welcoming, the faculty and staff are close, the athletic tradition is strong, and the young men that walk these halls are among the best and brightest in the state. I would expect no less.
Hobbies/interests: I'm a lover of sports and travel. I spend a lot of time watching my daughter play soccer.
What is one thing students should know about you: The simplest way to deal with me is from a position of fairness. I can't stand to be dealt with unfairly. The only thing worse is having one of my students feel that I've treated them that way.