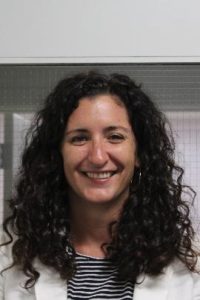 Position/title: Director of the Walton Center for Learning
Years of experience: 16
Previous place of employment: Beachwood High School
What drew you to the Saint Ignatius community: The mission of Saint Ignatius drew me in. I believe school should be more than just what happens in the classroom; the cura personalis way of thinking about teaching and learning is really important to me. Initial impressions: I've noticed how both students and staff really seem to like being here. People have been incredibly kind and supportive to me as a new staff member.
Hobbies/interests: I am on a crew team; I've been competing for 20 years! I also love to travel and try new foods from around the world.
What is one thing students should know about you: The Walton Center Staff is here to support anyone needing extra academic assistance here at Saint Ignatius. Our door is open from 7:15am – 4:00pm – you don't have to be assigned to the Walton Center to get extra help or come in to work. I love meeting new students so please come by! I also teach a section of math.