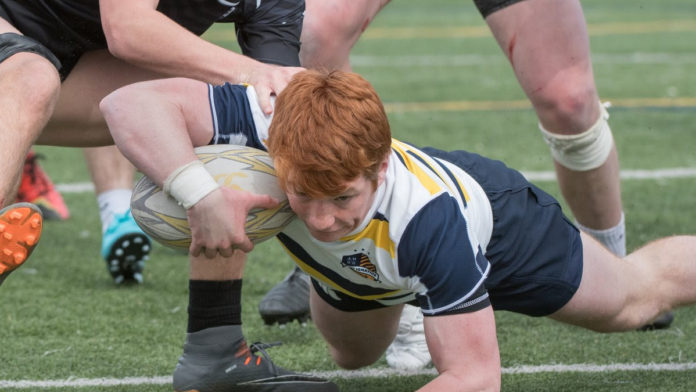 Sports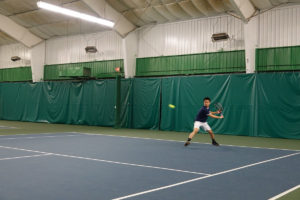 Tennis Your Tennis cats have had a successful start of the season. They are currently undefeated and no one has lost a match yet. Monday they will play Shaker at Mags, Thursday at Westlake, and Friday against US at Mags. They need all the support they can get against US, so the team hopes to see you at 4 at the Mags courts.
Rugby The Rugbycats traveled to South Africa over spring break to take on some of the best high school teams in the world. In their first match against Outeniqua the Wildcats suffered their first loss of the year, falling 91-0 against the top tier international foe. Their second match was against Oakdale of South Africa, improving from their first match, the Wildcats managed to put a couple tries on the board, but fell to Oakdale 67-19 in the end. The Wildcats will return the the US with a strong matchup this Thursday against rivals St Edward for a rematch of last year's State Championship Match.
Baseball The baseball team traveled to South Caroline over spring break winning two games and losing two games. The baseball cats are back in action with two games this week.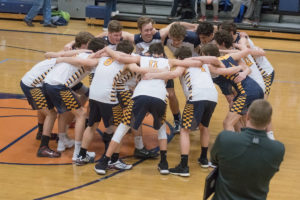 Volleyball Last Thursday your volleyball cats swept VASJ. "It was light work" says one player. Quinn Flanagan had a great serving run to seal the dub. The team had a tri match on Saturday. First they played St x, the second placed team in the state. The cats put up a good fight even though they were missing Phil Catanzaro. The volleyball cats lost in 3 to Xavier. The game following was against Walsh which the cats won in 4.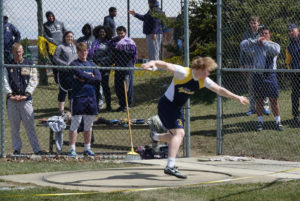 Track & Field
The 4×400 team of Hall, Wetula, Pike, and Griffiths placed 3rd
Phil Zuccaro won the 100 and 200
Tommy Eichenberg placed 2nd in shot put
4×1600 relay of Saul, McGuire, Biehl, and Mayer got 2nd
Dan Drellishack got 2nd in pole vault, and
the team came in 3rd at the meet (medina relays).
Lacrosse Lax Cats went 2-2 over Spring break. They beat Coronado out of San Diego 9-6. Next they lost to the #11 team in the nation, Torrey Pines, 8-7 in a heartbreaker that could've gone either way. In their last game in LA, the Cats fell to the #24 team in the nation, Loyola, 12-8. Yesterday they took on Hamburg from New York and won 12-6 in a dominant fashion. Next week they take on Western Reserve Academy on Wednesday and St. Edwards on Saturday.
Miscellaneous
Prom Bids Seniors prom bids will be on sale in the senior lounge this week. To buy a bid, you must come with both permission forms completed (one for you, one for your date), a meal choice for you and your date (Chicken, Steak, or Vegetarian), shirt sizes for you and your date, and any food allergies either of you may have.
Please make sure to bring your completed forms with you, otherwise we cannot sell you a bid.
Bids prices are as follows: $200 per couple, $110 stag, $40 for a couple to just attend after prom, and $20 to go stag to after prom only.
Student Senate The student body has elected Dillion Gallagher and DJ Huff as the new student body president and vice president respectively. Wish them luck as they try to fill my shoes.
Eye Podcasts Liam Nigro '18, Jacob Lonsway '18, and Cole Smith '19 talk to Ian Thompson '19 about their successes with the SIEntA Shark Tank competition. They also talk about what SIEntA does how how students can participate in the club.
Jeff Outcalt "Really excited to go back to school."
Friday No Classes
C.A.T. Meeting The Christian Action Team, or CAT, provides students opportunities to fulfill the mission of the school by practicing the Corporal Works of Mercy. CAT meets every Thursday in room 227 at 3 p.m. and is open to all grade levels.