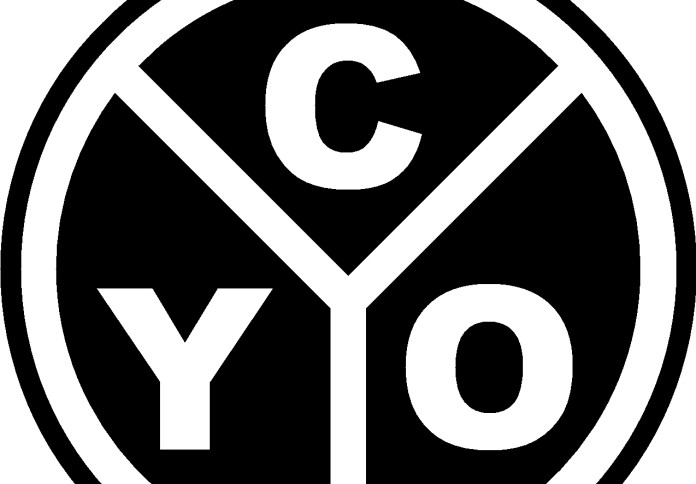 By CHRIS LARSEN '18
*Please send anything you want to see in next week's rankings to clarsen18@student.ignatius.edu. Can be updates, stats, banter, really anything you want.*
10. St. Ignatius (Hartman) 1-2
Although they dropped their first to games of the season, Ignatius is back to their winning ways and won their game over break against SJJ, 57-48. They can now look to keeping their momentum alive through the next few weeks, as they play the bottom of the league in their next games.
9. St. Luke (Reali) 2-1
An underrated team in the State (Silver) division, St. Luke is currently on a two game win streak, looking to extend it to three with a matchup against #1 Ignatius (Emery) looming.
8. St. Ignatius (Snyder) 0-3
The 'Cats have not had a good start to the season, falling to St. Basil by 2 points and St. John Vianney by 10 and by forfeiture. When speaking with Jack Jamieson, he attributed most of it to "getting out of football mode and getting back into the basketball mindset." This team is the most athletic in all of CYO, and once they figure everything out, they will be one of the most dangerous teams in the city.
7. St. Bridget of Kildare (Stavole) 3-0
St. Bridget is another team that has flown under the radar this season, but not anymore. They are 3-0, and put up 90 (!) points in a 90-32 thrashing of St. Adalbert. Be on the lookout if this team is on your schedule, as they can shoot the absolute lights out of any gym.
6. St. Bernadette (Vasek) 2-1
The Bernie Boyz have had a good start to the season, only falling to #4 St. Chris by 4 points. In their two other wins, they managed to gap the other team by 15 and 24 points. The Dawgs are a solid team that can cause opponents problem if not taken seriously.
5. St. Charles Borromeo (Ciupa) 2-1
With their lone loss coming at the hands of SMOF (Rohr), St. Charles is still a very good team with one of the best players in all of CYO, John Tenerowicz. Even though they lost by 7 to SMOF, they still managed to put up 62 points, their lowest scoring output of the year. In their two wins, they put up 66 and 79 points, one of the highest outputs in all of CYO.
4. St. Chris (Hunt) 2-1
Their only setback being a 5 point loss to #1 St. Ignatius, St. Chris is still a very dangerous team that can score in bunches. Their lowest offensive output was 47 points, an impressive stat line that speaks to their offensive prowess. The Knights are far from done, and will be dangerous down the stretch.
3. St. Mary of the Falls (Rohr) 4-0
SMOF has been on a scoring tear recently, racking up an average of 62.25 points per game. Despite being in a Local division, the 'Bolts are the real deal. They have size, strength, and skill, and will be a hassle for opposing defenses.
2. St. John Vianney (Walsh) 3-0
A team that flew under the radar at the beginning of the season and are now the top team in the State (Gold) division. They knocked off St. Ignatius (Snyder) twice, once by 10 points and next by foreit, as well as knocking off St. Angela Merici (Cannon) in convincing fashion, 55-37. In an interview with Ignatius big man Jack Jamieson, he was quoted as saying that "[Vianney] is actually a very solid team." A rare compliment in defeat from Jamo, and it definitely contributes to their high ranking.
1. St. Ignatius (Emery) 3-0
The top team in the State (Silver) division, Ignatius has knocked off fellow top 10 teams St. Angela (Dick Anter) and St. Chris (Hunt). A solid start to say the least, and things are only looking up from here.
CYO MVP RACE
1. John Tenerowicz

2. Tom Grosel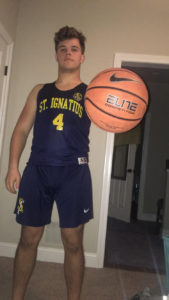 3. Matt Hunt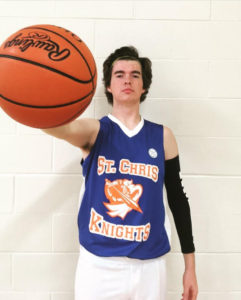 4. Patrick Russell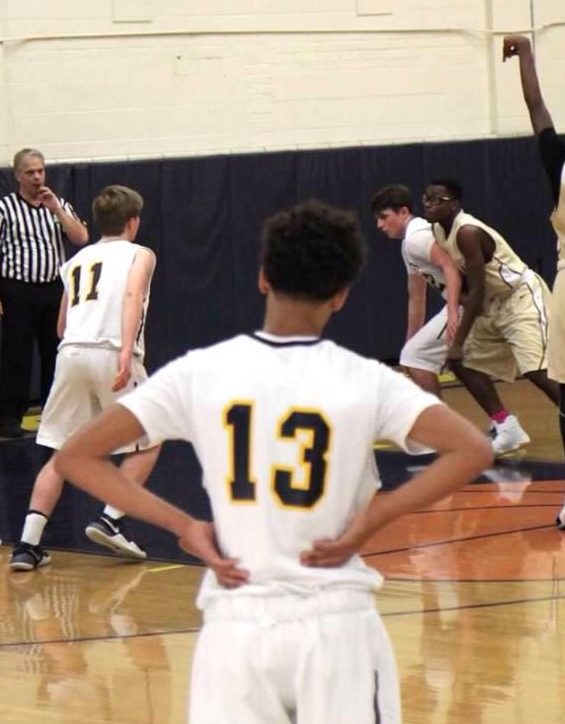 5. Andrew Clark