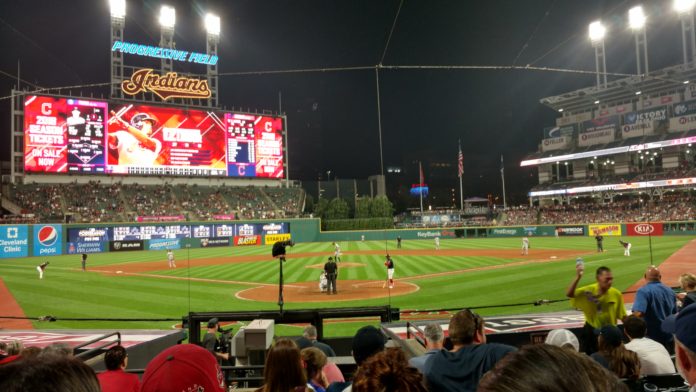 By Daniel Drellishak '20
It is hard to soak in that the 102-60 Indians lost in the first round of the American Division League Series. If I were to sum up their season in one sentence, it would have to be, "The season only matters if you win a ring." This has been a problem for the Cleveland Indians franchise since 1948, the last and only time they won their last championship. After failing to win the World Series with a 3-1 lead against the Chicago Cubs last year, many Indian's fans were sure that they would make it back to the World Series and win the coveted title. Well, being a Cleveland Sports fan we knew something had to go wrong.
The highlight of the Tribe's season was for sure the 22 game straight win streak. Everything was going right during that period of time, even without Andrew Miller for most of it. The starting pitcher was spot on and the offense matched it just as well. To prove it, the Indians only trailed seven out of the 181 innings during the winning streak, which meant that the offense always started off the games with a big start. We all new that Corey Kluber would be stellar as usual, but the picture that really stood out was a shaggy-haired right hander, Mike Clevinger. Mike threw 18 scoreless innings in this span, with an allowed 0.159 batting average. During the first twelve games, infielder, and arguably the most versatile player in the MLB, Jose Ramirez, hit eight home runs! He batted .423 and didn't even play in four of the games!
To cap off the season, the Indians finished first in the American league and in their division by 17 games. This memorable season was rewarded with a home field advantage in the American League Division Series, against the New York Yankees that won the Wildcard game against the Minnesota Twins. Sadly, the Indians lost the five game series 3-2. Watching this series, the Indians played fairly well the first two games and then all went downhill. We could not get past the Yankees starting pitching. The pitching was the worst it's been all year. When you perform like they did, it can be really difficult to win. Nothing is worse than losing to your long time rivals and having to watch them continue into the playoffs.
If the Tribe can keep their team together, I believe we could definitely repeat what we did this year in the regular season. Our biggest contender next year is the New York Yankees. With Aaron Judge, Brett Gardner, and Didi Gregorius most likely sticking with the franchise, the Yankees still have room for even more All-Star like players. If the Indians can resign Jay Bruce and many other players contracts that expire this year, we could be in good shape.
Until next season, go Browns and Cavs.