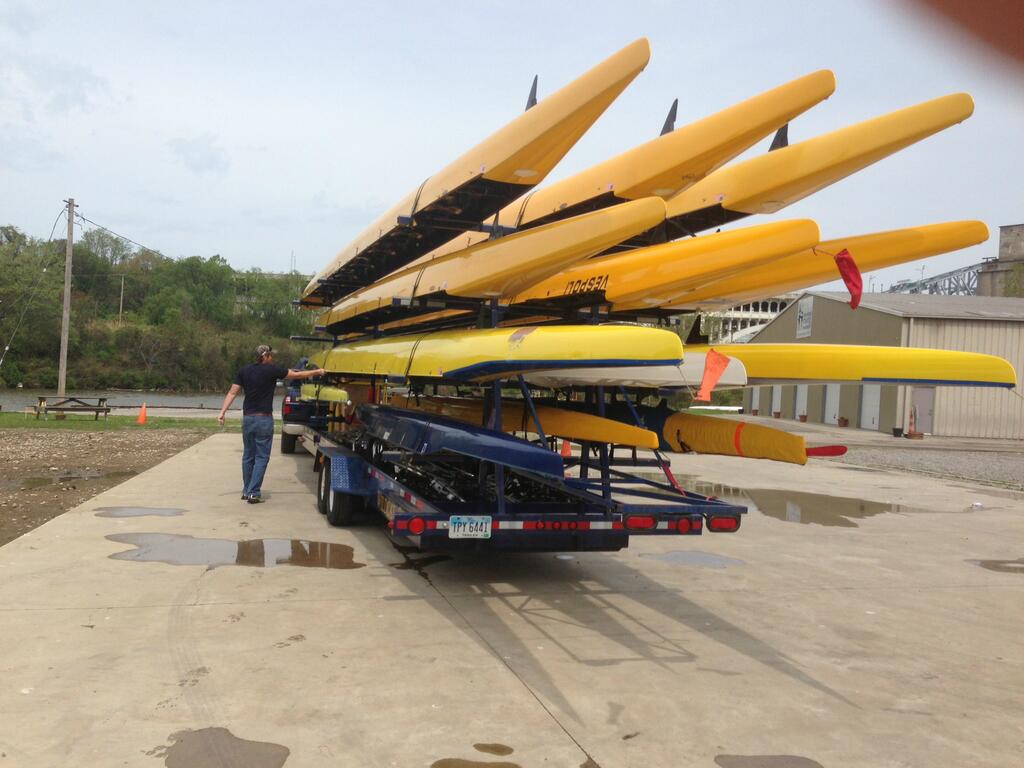 Saint Ignatius Crew's Junior 8 captured a silver medal at the SRAA National Championships in Camden, New Jersey, on May 27. If you were watching the live stream online, however, you might have thought their chances were slim.
Lined up on the outside in Lane 6, the boys in the gold boat were counted out of it early on by the broadcaster, who assumed the crew's early position would determine its final outcome. And yet, the entry from Saint Ignatius relished its position as "outsider" and charged hard into the last 500m of the race, picking off one crew after another. As they approached the finish line, they stepped on the gas, lurching into third place, and then second place. A strong crew from Loyola Academy held off their charge. The boys from Ohio City walked away from the regatta with silver medals around their necks and hunger in their hearts for more.
The Junior 8's runner-up finish highlighted the Wildcat Navy's trip to nationals this year. Saint Ignatius also sent a Varsity 8, which finished 6th in the petite final, good for 12th overall. A lightweight 8 entry raced well and advanced to the national semifinals before
being eliminated.
For the team, the future hold great promise. Of the 27 rowers and coxswains who raced at the national championships, just six graduated. Head Coach Pat Connor '94 has already met with the rising seniors and, if the early goals set by the team are any indicator, there is even more greatness on the horizon for Saint Ignatius Crew.