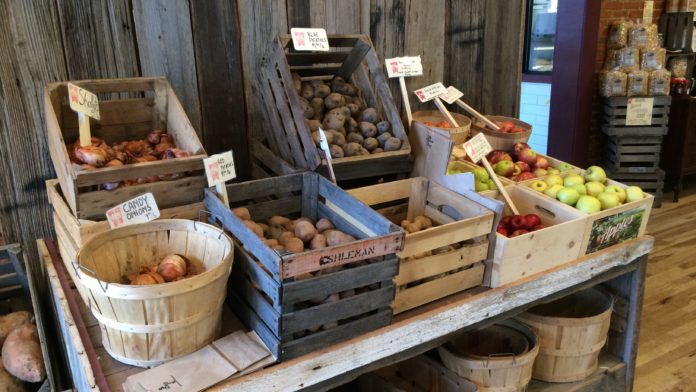 By Daniel Drellishak '20
Located on Lorain Road about a quarter of a mile from Ignatius, you will find Ohio City Provisions. This butcher and grocer provides high quality locally-sourced and pasture raised meats. If you think this spot is just for meat, you are wrong. They have a wide assortment of local jam, maple syrup, honey, cheese, whole grains, and fruit. All meat, produce, and dairy you see in the store come from their farm, Wholesome Valley Farm, located in Wilmot, Ohio.
Their promise to their customers: always local feed, non-GMO, no hormones antibiotics, and pasture raised meats. Even though the new store is within walking distance of the historical West Side Market, The Plain Dealer reported, "Ohio City Provisions has opened with its own mighty big ideas."
I recently visited Ohio City Provisions and spoke with one of their employees, Todd. He showed me around the store and shared some good insight. "We eat everything except for the squeal," he said. Whole animals such as cow, lamb, or pig, are brought into the store and are butchered on the spot, into many different cuts of meat.
I asked Todd, "What makes Ohio City Provisions unique from the other markets, such as the West Side Market?" He replied that other markets obtain their meats, dairy, or produce from all different farms out of the area. At Ohio City Provisions they get all their meats, dairy, and produce from their local farm, Wholesome Valley, in Wilmot, Ohio. Another point he made was that the animals they bring into the store are butchered and prepared from beginning to end.
Ohio City is booming with farmer markets and this is definitely one to check out. If you ever have extra time after school, go say hello and buy yourself a smoky.