1. 216ers (Hudec) 9-0, No Change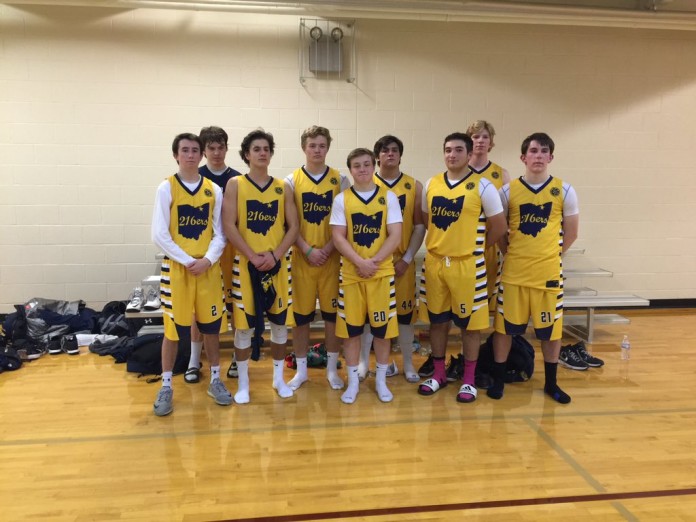 The 6ers picked up another big dub this weekend, absolutely dominating Holy Trinity (Monroe) 74-26. They also won the St. Anne Holiday Tournament, going 5-0 and winning the championship against St. Dominic by 13. According to Adam Shibley '17, "Our name will forever be on a plaque in the gym." Also, they picked up their first win in the St. Pats tournament, beating St. Ambrose by 30. There has been little competition so far this season for the 216ers, thanks in no small part to their big and athletic lineup which consists of five varsity football starters, a varsity soccer starter, and two former Ignatius basketball players.
2. St. Ignatius (Corte) 3-0, No Change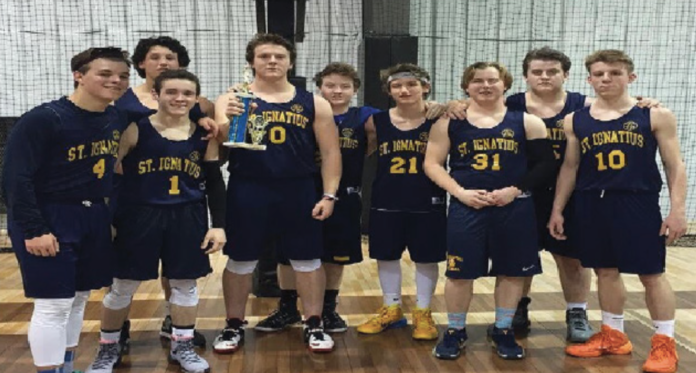 The 'Cats played in what was "One of the worst games we have ever played" according to Connor Kennedy '18, but still managed to defeat St. Agnes-Our Lady of Fatima (Wilson) 44-39. They play one of the best teams in the area, Assumption (Seibert), who played the 216ers closer than anybody this season, eventually losing 49-52. This should serve as a good barometer of how this team is coming together at this point in the season.
3. St. Mary of the Falls (Rohr) 5-0, Up 1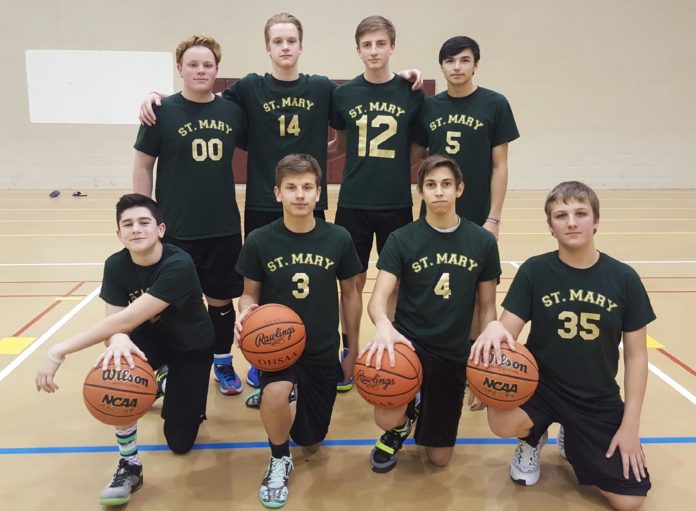 Ryan Mark, Alex Rohr, Andrew Clark, and the rest of the boys picked up their biggest dub to date, knocking off former #3 St. Chris (Hunt) 57-37. Despite only being up by four at half, the 'Bolts used their deep bench to balloon their lead up to 20 against a short-handed Knights team.
4. St. Bernadette (Walsh) 1-1, Up 1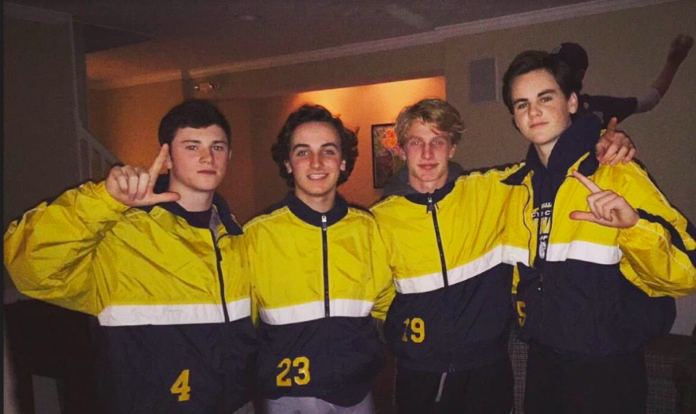 The 'Dawgs got back to their winning ways this past weekend, defeating St. Monica behind Parker "Dumb Bands" Ripich's presumably excellent performance.
5. St. Christopher (Hunt) 2-2, Down 2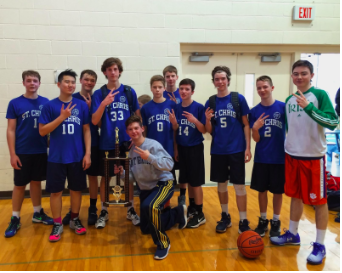 St. Chris, suffering some team losses to illness, injury, and prior commitments, dropped a tough one to division rival St. Mary of the Falls (Rohr) 37-57 and lost in a tournament game 55-59 to St. Brendan (Norton). The Knights look to prove their skills when the full team returns to take on St. Angela Merici (Zix) this upcoming weekend.
6. Sts. Joseph and John (Vollman) 2-1, No Change
The Vikings picked up a big victory this past weekend, putting their offensive skills on display as they routed Our Lady of Angels (Geiger) 69-37. Brent "Slant" Chernosky was quoted saying "This is the best team in the state by far. Anyone who thinks that we aren't either doesn't know basketball or can't see straight." Strong words from the Bellarmine lacrosse commit as SJJ continues to stick around the top of the rankings.
7. St. Mary Avon (Plas) 3-1, Up 1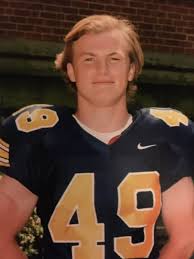 St. Mary continued in their winning ways with a win against Gesu (Ostot) 56-39. Killian Meehan had this to say about their season so far: "We eating straight out of the pot, no bowl." Needless to say, this attitude bodes well for the Wildcats this season.pictured: Killian Meehan
8. St. Paschal Baylon (Siefert) 2-1, Down 4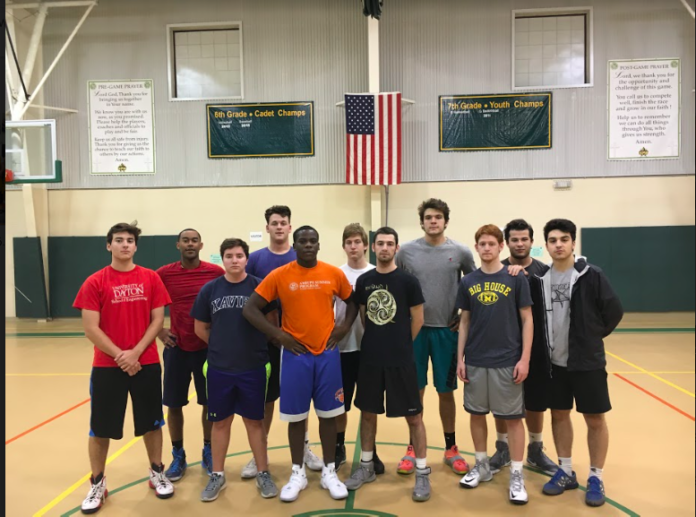 The preseason #3 Knights got out to a slow start this season, losing a close one to St. Basil the Great (Frederick) 49-53. However, they did pick things up again with two wins in back-to-back weeks, beating St. Sebastian (Salyers) 73-31 and St. Francis de Sales (Cook) 63-55.
9. St. Charles Borromeo (Ciupa) 2-0, Up 3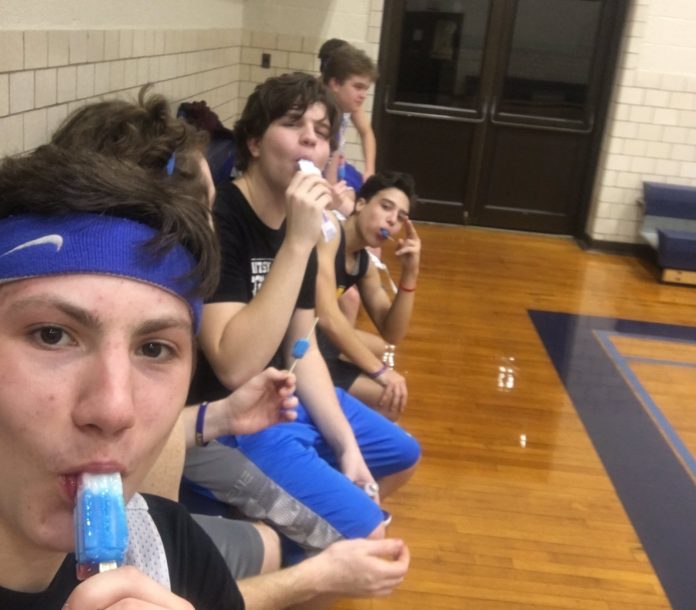 The Wildcats won again this weekend, defeating St. Albert the Great (Baraona) 59-51 behind Juniors John Tenerowicz's 27 points and Nick Tenaglia's 11.
10. Holy Trinity (Monroe) 6-2, Unranked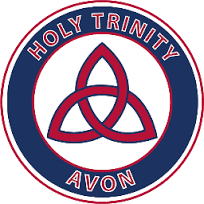 After a brief spell outside of the Most Powerful Power Rankings, the Eagles earned the right to return by going on a 5 game winning streak, including a win over former #10 St. Angela Merici (English) this past weekend, 68-67. They are 1-1 so far in the St. Anthony of Padua tournament and are looking to grab another dub and hopefully get to the championship.
Dropped out: St. Angela Merici (English), 1-2
MVP RACE
James Leyden (216ers)
Tom Grosel (St. Ignatius)
Alex Shibley (216ers)
Parker Ripich (St. Bernadette)
John Tenerowicz (St. Charles Borromeo)
Send all photos/videos you want included in next week's article to either Chris Larsen (clarsen18@student.ignatius.edu) or Mark Bobinski (mbobinski18@student.ignatius.edu).