By CONOR McCONVILLE '17
In the 2016 mock election, Saint Ignatius High School students overwhelmingly voted for Donald Trump. Trump took almost 57% of the vote, with the next closest candidate, Hillary Clinton, not even close at 26.5%. Despite both candidates "lacking a strong set of values or morals," according to many, Trump and Clinton finishing as two most popular candidates comes at no surprise. Typically, most students will vote for their party's candidates, regardless of who it is. It has been clear from the beginning that a lot of people do not find the personalities of either candidate to be to appealing.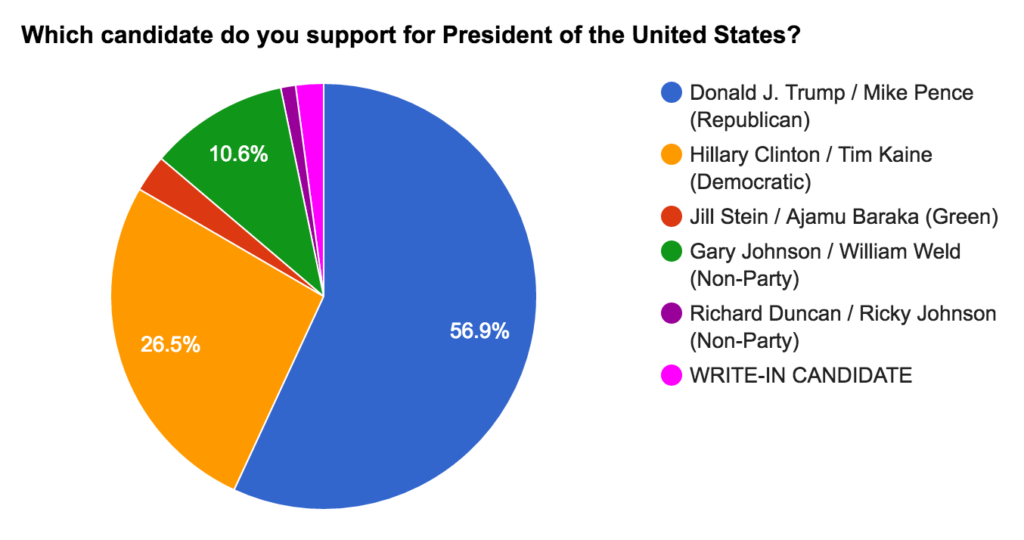 Some students' disdain for both Donald Trump and Hillary Clinton played a large part in the election, with 16.6% of the student population voting for third party candidates. Gary Johnson being the most popular among them receiving 10.9% of the total vote.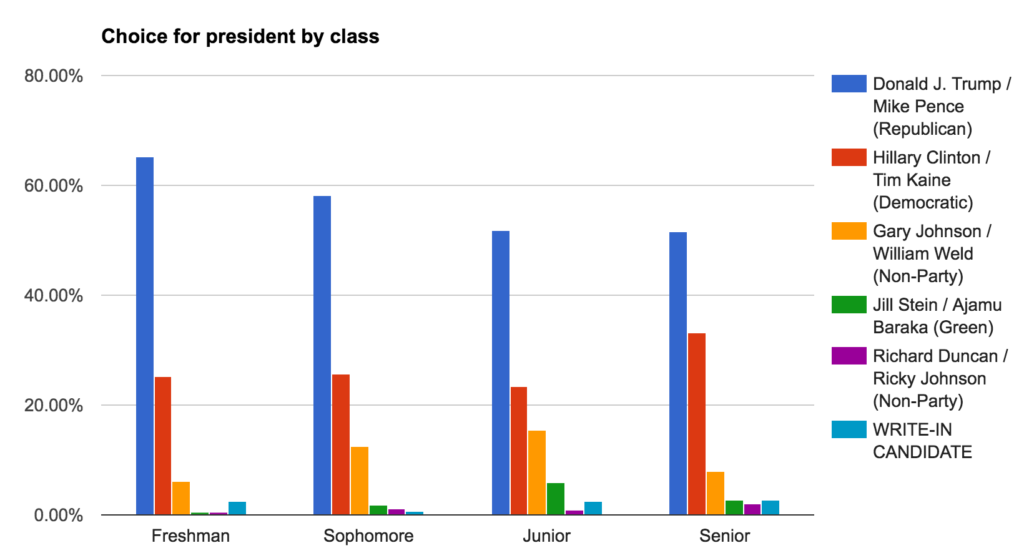 Perhaps Donald Trump's landslide is due to the primarily Catholic student body, and the Catholic Church's view on abortion. Although Donald Trump has been pro-choice most of his life and it is unclear whether he will actually make an attempt to reverse Roe vs. Wade, it would make sense that a large amount of students would vote for Trump if they believed that he would work hard as president to make abortion illegal.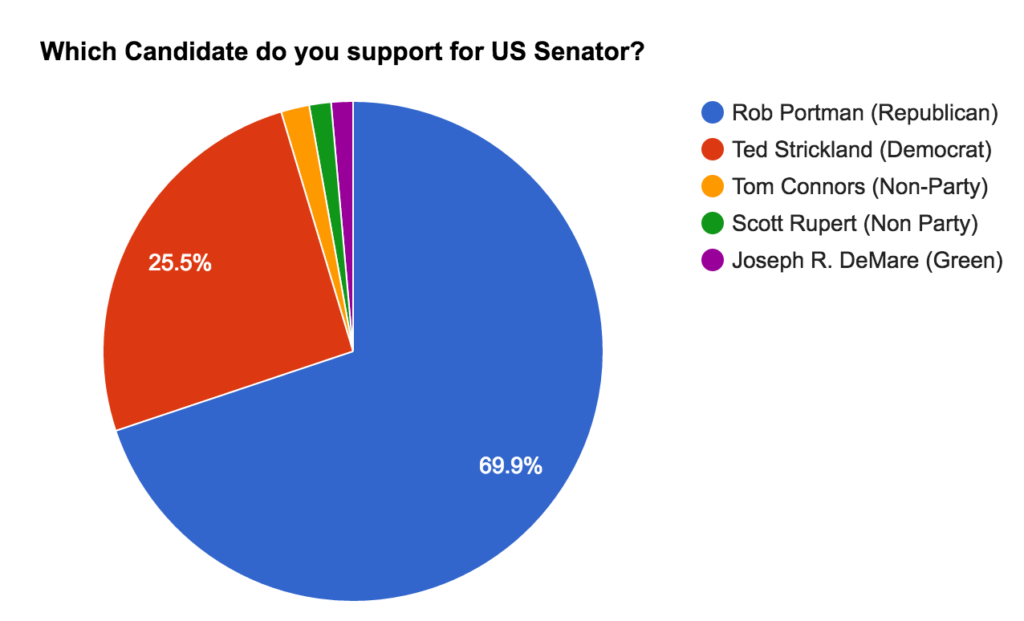 In the United States senator race, Rob Portman was unsurprisingly the overwhelmingly favorite, receiving 70% of the student body's vote. Being the incumbent, Portman's work as senator has put him far ahead of any other candidate running for that seat.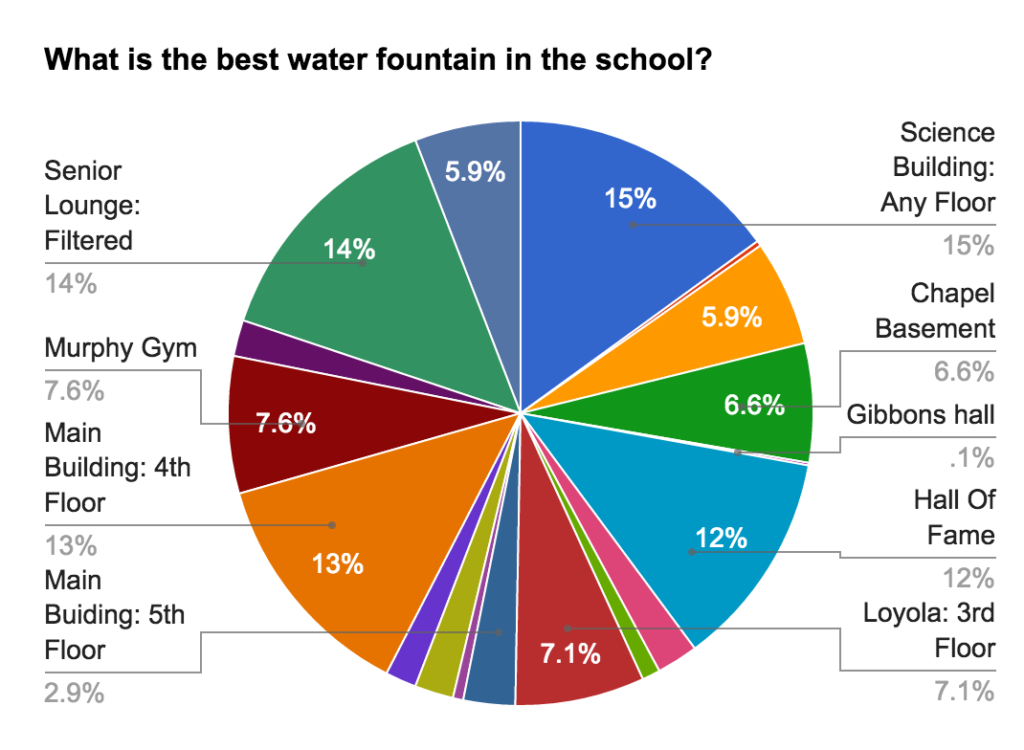 In the water fountain poll, the best place to get a drink of water was hotly contested and no water fountain won a majority of the vote. Among the most popular were the science building water fountains, receiving 15% of the vote, and the senior lounge, where he filtered water received 14% of the vote. The Main Building watering hole on the 4th Floor took 13% of the vote, and Hall of Fame water fountain garnered 12% of the vote.