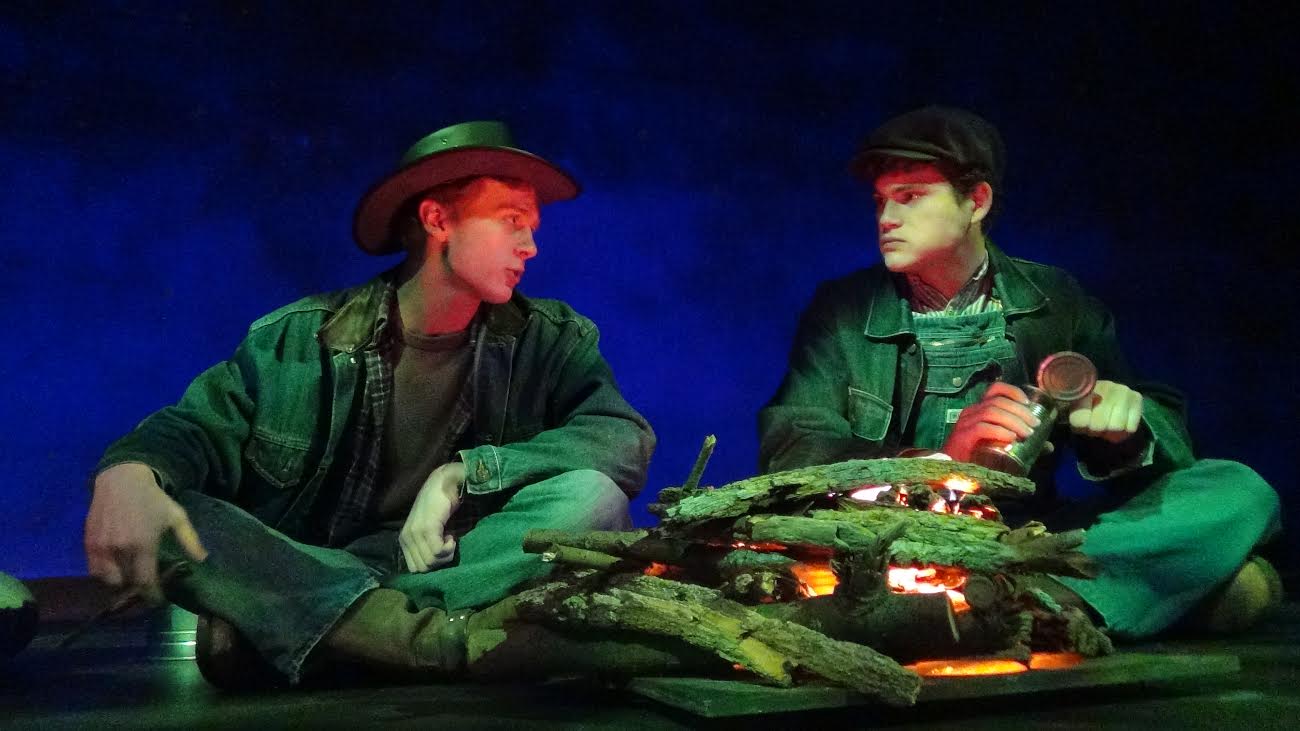 By Brad Horton '15
Sullivan Ratcliff '16 has been acting since preschool, and he enjoyed every minute of it. He began acting through community plays with his sister, and continued acting throughout grade school. At St. Ignatius Sullivan participated Dracula, Murders of 1940, Lucky Stiff, and recently Of Mice and Men.
Sullivan was inspired by his grandfather who was a fighter in Cleveland in the 1930's to continue his acting career. Sullivan has not won any official awards in theater, but his acting is certainly worth commandment.
His role of George in Of Mice and Men was actually his first lead role in a St. Ignatius High School production. He was a near perfect likeness of George. His lines were delivered clearly, and the facial and body expressions were on par with the corresponding scene.
It is actually no surprise that Sullivan nailed the role, once you find out how much work he put into the production. "I had to really manage my time. So I had to cut out some events or things I like to do. I had to run lines, which is going over every line until I had it memorized, and then moving onto the next one. I tried to recite an entire an entire page without messing up a single line." Sullivan stated.
Sullivan plans on participating in the upcoming St. Joseph production Arsenic and Old Lace. "This (Arsenic and Old Lace) is a time to spend with friends and focus more on precise acting" Sullivan said about the play. He is also directing a one act play the upcoming Spring One Act Play Festival. This is his first experience with directing a production, but he certainly has a lot of enthusiasm. The play is called Short Leave and features St. Ignatius High School students Peter Jones '15, Andrew Hocevar'16, Casey Sobecks '15, and Brendan Mitchell'17. The play is about the result of three drunken friends from the Navy setting up one of their Navy friends with a prostitute.
Sullivan plans to continue acting into the distant future, but he is not certain if he would like to continue with theater or try acting in films. To students interested in theater, Sullivan said "Go for it. It's definitely going to be a lot of work, but the friends that you make will be totally worth it in addition to the experience of the play. It will look good on a college resume as well. You can also get to know other people in the community including teachers."