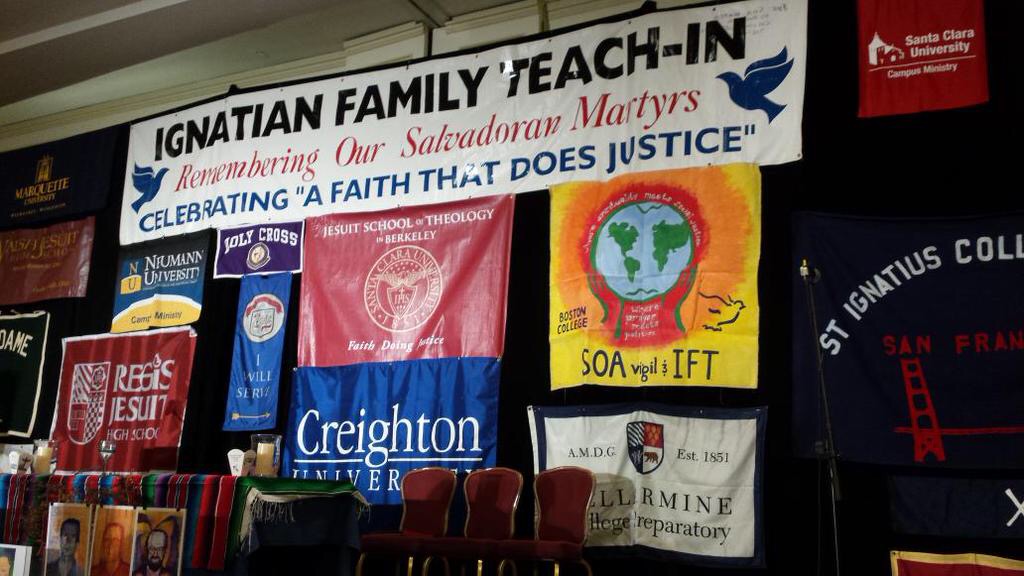 by Nick Craicun '16
On November 15, 2014, a group of 33 Ignatius students went on the Ignatian Family Teach-In in Washington, D.C. The students were led by Mr. Tim Evans, Mrs. Mary Catherine Koehler, Mrs. Emery, Mr. Savastano, and Ms. Malone. This year's Teach-In was composed of over a thousand students, teachers, and a bunch of campus ministers. The majority of the students are from Jesuit high schools, universities, and institutions
just like Saint Ignatius High School from around the United States.
So what is the Ignatian family Teach-In? Well, for starters, the Teach-In is an opportunity to work for peace and justice. This Teach-In focused on social justice, the promotion of a just society by challenging injustices, and valuing diversity. The Teach-In provides the chance to learn about many interesting topics, such as immigration, taxation, and environmental protection, among others. The Teach-In helps students realize what they can do to start making changes.
Students began to take action on the most important day of the trip, the final day. On Monday, November 17, students were able to take their ideas to federal senators and representatives in the Capitol Building. The students brought up important topics such as immigration and gave ways that the nation as a whole can make the process easier and more just. Students supplied their own ideas and were given immediate feedback on what the government is already doing. Furthermore, many of the councilmen and senators took the advice into deep consideration, which benefits the students by demonstrating that they themselves can make changes happen.
Aside from learning about social justice, the Teach-In was also very focused on prayer. Students were given the chance to learn about the Jesuits and how they fight with the help of Christ. Many of the speeches given at the Teach-In showed how a strong faith can basically make anything happen.
This is the nineteenth year of the Teach-In, and if you are interested in attending next year, flyers will be sent out around our high school next year for students who want to participate. Don't miss your chance to take action!