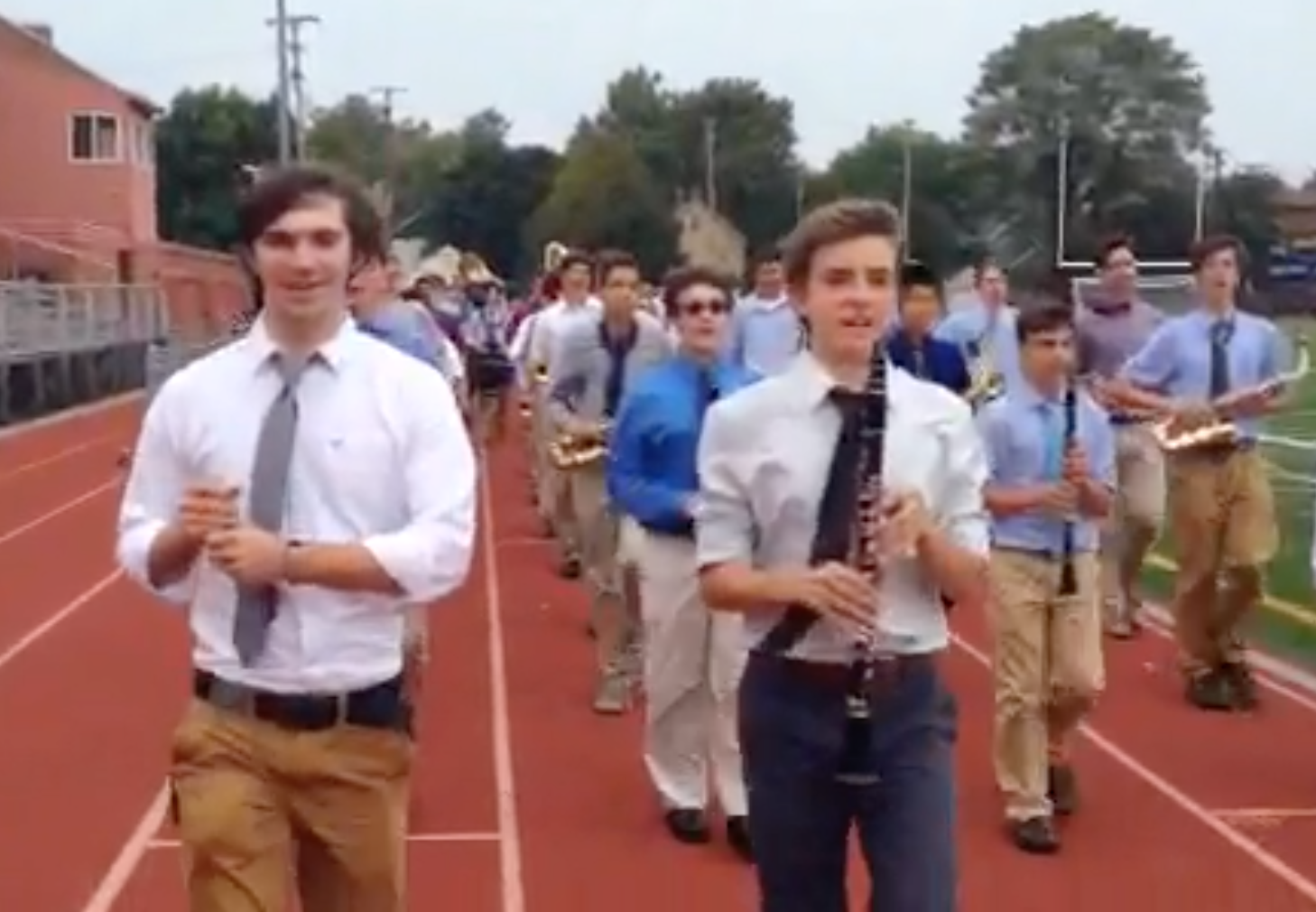 by Matt Walcutt '16
Editors Note: This is the first in a series of ar ticles in which embedded Eye repor ter, Matt Walcutt will experience firsthand various aspects of life on campus.
Ignatius is well-known for our athletics and our academics. And rightly so, our athletes and scholars work hard and are dedicated to what they do. Day in and day out, kids are studying the X's and O's of plays while others are solving for x.
But what about the often forgotten about artistic programs the school has? The realm where there's no numbers other than the musical kind. Some may wonder if they're experiencing the same hard work as other members of the school.
Let me tell you; they're crazy at work.
Recently, I immersed myself into one of the great artistic facets of our school – Marching Band. I showed up for one of the practices just to experience a little taste of what it's like to be in Marching Band. With the exception of playing fantastic bass guitar on Expert in Rock Band 3, I've never been a member of anything remotely considered a "band." Perhaps that made it all the better (and more awkward) when I was actually thrown into a march with the band. I was always a step (or is it march?) behind the man next to me. This clarinet player really knew what was going on. That's good too, because I was copying his every move. I pretended to hold my "instrument" where he was. I tried to march in-step, tried to mimic the chants, and also tried to act like I knew what I was doing. I think I failed.
Since I'm neither a member of the Saint Ignatius Marching Band nor capable of being within the Saint Ignatius Marching Band, there are some things that I wasn't able to experience. However, I can imagine the skill that goes into it. I never threw on a marching band uniform or tried marching while actually playing an instrument. Nor did I ever march under the lights of a football field while do- ing all that I've previously mentioned. I don't think I could've participated in 10 seconds of Marching Band without messing up horribly.
The Saint Ignatius Marching Band, on the other hand, CAN do all of that. These guys put in hard work and it pays off. As I watched their practice, I could see the precision with which they execute their marches and music. They are true masters of the musical step, but that's just another day in the arts to them.