by John Fanta '13
Driving down to Dublin Jerome HS for Thursday's workout for Coach Brad Ganor's 26-6 Saint Ignatius Baseball team, rain was pounding the bus at a heavy pace. Huntington Park has been covered as the Wildcats have found out that their State Semifinal against 22-9 Gahanna Lincoln will be on Saturday at 1 pm. The other Division I Semifinal will precede the 'Cats and Lions, as Aurora and Cincinnati Moeller play at 10 am on Saturday. The State Championship is now set for Sunday at 3 pm in Columbus.
Due to the weather, the Division III State Semifinals will be the only games on Thursday. The first semifinal was played in the morning, as Wheelersburg used clutch hitting and finishing plays to edge Youngstown Ursuline in eight innings, 2-0. The Badin/Bloom Carroll Semifinal is at 4 pm at Huntington. The State Final in Division III will be on Saturday at 4 pm. In Division II, Cadiz Harrison Central and Plain City Jonathan Alder play at 10 am on Friday now and Akron Archbishop Hoban will encounter the top team in Division II, Defiance, at 1 pm. The State Final in Division II will be on Saturday at 7 pm now, which was the original time for the Division I Final.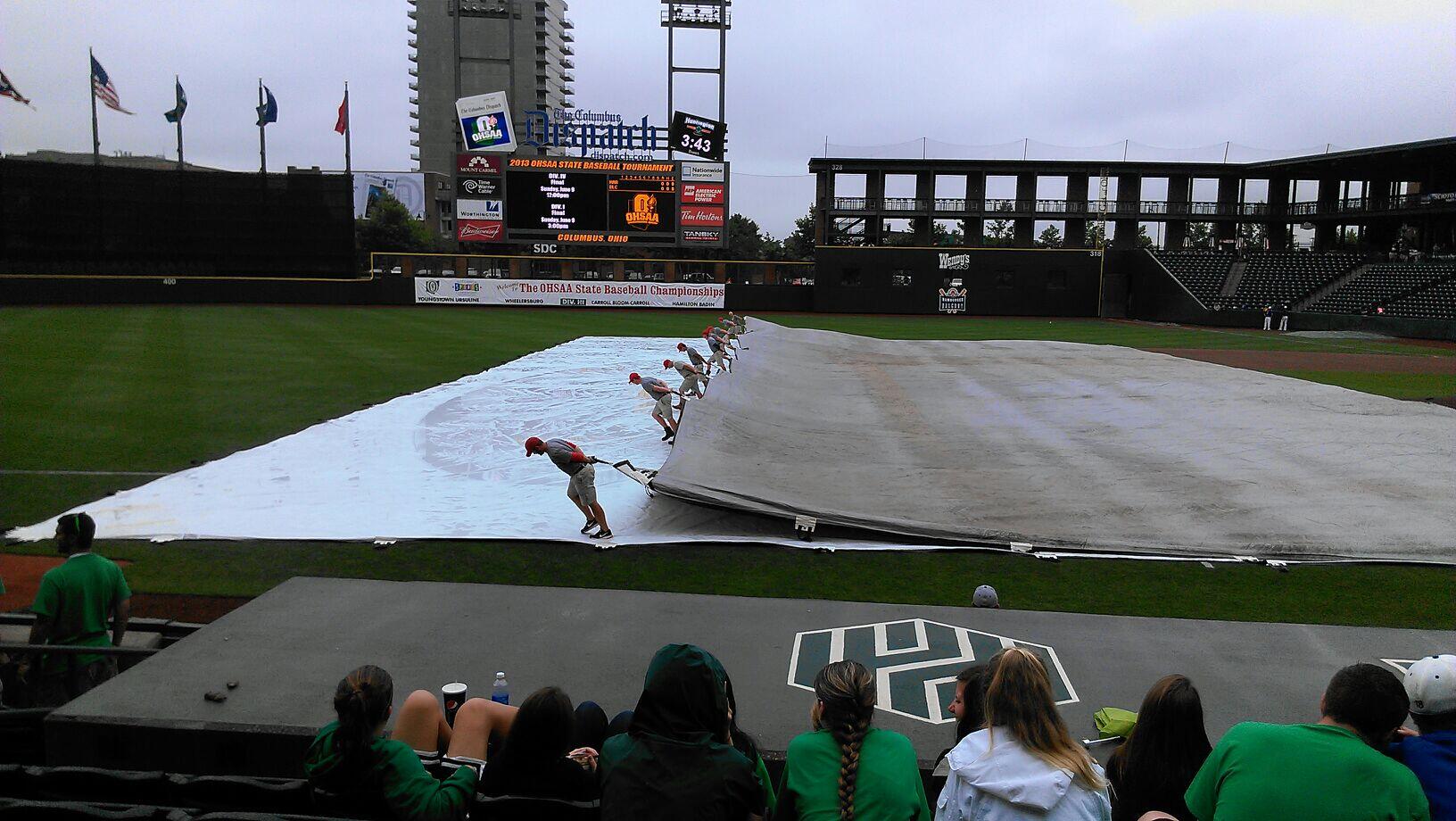 Finally, the Division IV Semifinals, which were supposed to be on Friday in the first part of the day, are moved. Convoy Crestview and Newark Catholic play at 4 pm on Friday, while New Middletown Springfield and Defiance Tinora meet at 7 pm. The State Final will be on Sunday at noon, preceding the Division I Title Game.
After a season that saw great weather for teams around the state, Mother Nature is dropping this on us in the biggest weekend of the year. I guess that's just what Ohio high school sports are about. Never a dull moment, never a dull moment. The SIBN will still have full coverage of Saint Ignatius Baseball on Saturday with pre-game beginning at 12:30 pm for the 1:00 first pitch. I will have the call with Miles McQuinn and Jeff McCormick. If the Wildcats advance, I am camped out with the 'Cats all weekend.
Here is the SIBN's "Across the Table" as we preview the upcoming weekend in Wildcat baseball in our first segment.
View here: https://www.youtube.com/watch?v=oBfFzjjblpk
It's still Final Four weekend, as a little rain won't ruin the celebrations in downtown Columbus.
Tonight, Saint Ignatius Baseball will go watch the other Division III State Semifinal between Badin and Bloom Carroll, and then they have a team dinner with Saint Ignatius President, Father Bill Murphy, SJ.